IT Support For Your Business: Are You Ready To Put An End To Expensive, Frustrating Computer Problems Finally and Forever?
No Other IT Consulting Firm In The South Can Touch Our Fast Response Time, Range Of Experience, Quality Customer Service, Or Our Ability To Deliver Technology Solutions That Work EXACTLY The Way You Want Them To.
Call Us Today At
601-427-4185
10 Big Reasons Why Businesses Outsource Their
Computer IT Support To Us:
1. 400+ Security Certifications

We have over 75 engineers with more than 1,250 years' experience with multiple IT certifications. We provide our technicians with continuing education opportunities on a regular basis to allow them to stay current with the latest technology. Our company and our engineers hold some of the industries' highest certifications. We won't be sending out warm bodies to train on your dime! Technology makes IT possible, but Our People make IT happen!

2. Quick response

A live person will answer your call, or you can enter a service ticket yourself online. 99% of all calls are answered by a person! Average Time To Answer is 2 seconds! We can log in to your PC or server remotely and resolve many issues immediately without the wait for a technician to travel to your location.

3. Reputable

BCI has been around for over 30 years and is a respected leader in the community and the industry. Our proudest accomplishment is continuing to provide service to over 500 long-term clients who year after year put their trust in us. We are trusted by some of the largest companies in our region.
As CEO, Do You Safeguard Your Company's Data And Your Customer's Private Information BETTER THAN Equifax, Yahoo and Target Did?
If the answer is "No" — and let's be honest, the answer IS No — you are leaving yourself and your company open to MASSIVE liability, MILLIONS in FINES and LOST BUSINESS, LAWSUITS, THEFT and so much more… Just like THEY did.
Get Your Free Dark Web Scan and White Paper
A One Stop Shop For All Your Technology Needs
Not Ready To Call Us Just Yet?
Not a problem, there's a lot to consider before choosing an IT support provider. You need to know how they'll be able to help you, whether you'd be comfortable working with them, and whether it will be worth the investment. So to make your decision easier, we're offering a FREE, no-obligations assessment of your entire IT network.
The assessment will uncover all the areas in which your business is being underserved by your IT and will give you a chance to meet our team. At the end of the assessment, you'll receive a detailed report of our findings and you'll have a better idea of how BCI operates.
And again, it's totally free with absolutely no strings attached. Call today!
Get Your FREE Network Assessment!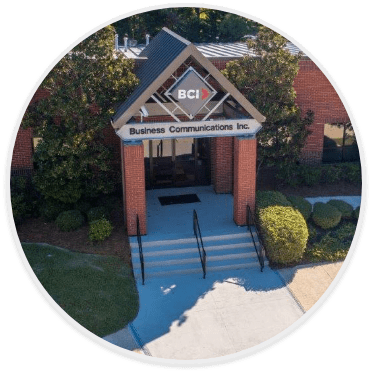 About Us
Business Communications, Inc. has been a solutions provider for over 25 years. We are a traditional Value Added Reseller that has transitioned to a Managed Service Provider in the last 10 years. We are a regional company with offices in Arkansas and Mississippi. We have an outstanding group of Engineers that are managed by four Practice Directors with a focus on specific engineering disciplines - routing & switching, collaboration, wireless & security, and storage & virtualization. This gives our customers access to highly trained and certified Engineers in each area. We have dedicated sales and customer service team members that are eager to work with our customers to provide solutions that meet their needs.
We're Proud To Partner With The Best Businesses In The Industry.